Ageing in place is about reasserting independence, privacy and dignity into the lives of the elderly, and is fast becoming one of the most popular living options in later life. Between 78 and 81 percent of Australians aged over 55 want to live in their own homes as they age, according to the Australian Housing and Urban Research Institute (AHURI).When it comes to retirement and aged care, ageing in place plays a crucial role in improving care, support services and quality of life, as well as fostering independence and helping to meet the varied needs of older people. 
Whether it is in aged care at home, ageing in retirement villages, or living in a nursing home, age in place initiatives ensure that older Australians can have the best later years of life possible. At Kew Gardens, and within the Australian Aged Care Group more widely, we aim to ensure that ageing in place is provided throughout all facilities and to all residents so they can continue to live rich, rewarding lives well into old age.
What Does Ageing in Place Mean? 
Ageing in place (also known as aging in place) refers to elderly people living independently in their own space and community,  rather than retiring to nursing homes or facilities where their lives and routines are more regimented.  Ageing in place can be operationalised in different ways, but it focuses on residents not being required to move between care facilities as they get older or when their requirements change. This might mean maximising the ability of older people to remain at their own homes as they age, or ensuring that aged care residents can stay in the same place throughout their nursing home or retirement village experience, such as a homelike environment within a residential care community or retirement village. These options allow autonomy, privacy and freedom, while still efficiently providing appropriate care for medical needs, which in turn can lead to better wellbeing, mental health and general quality of life.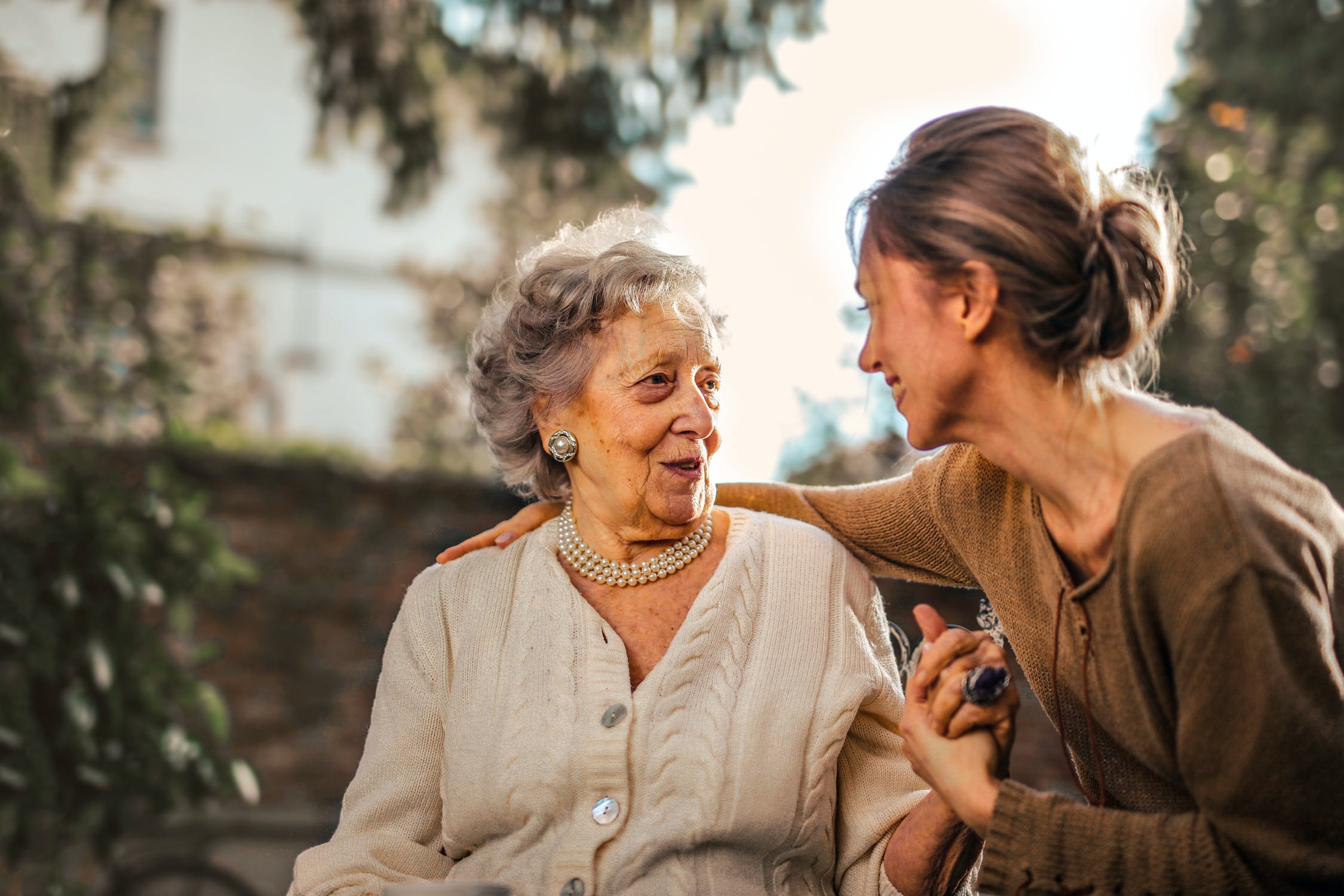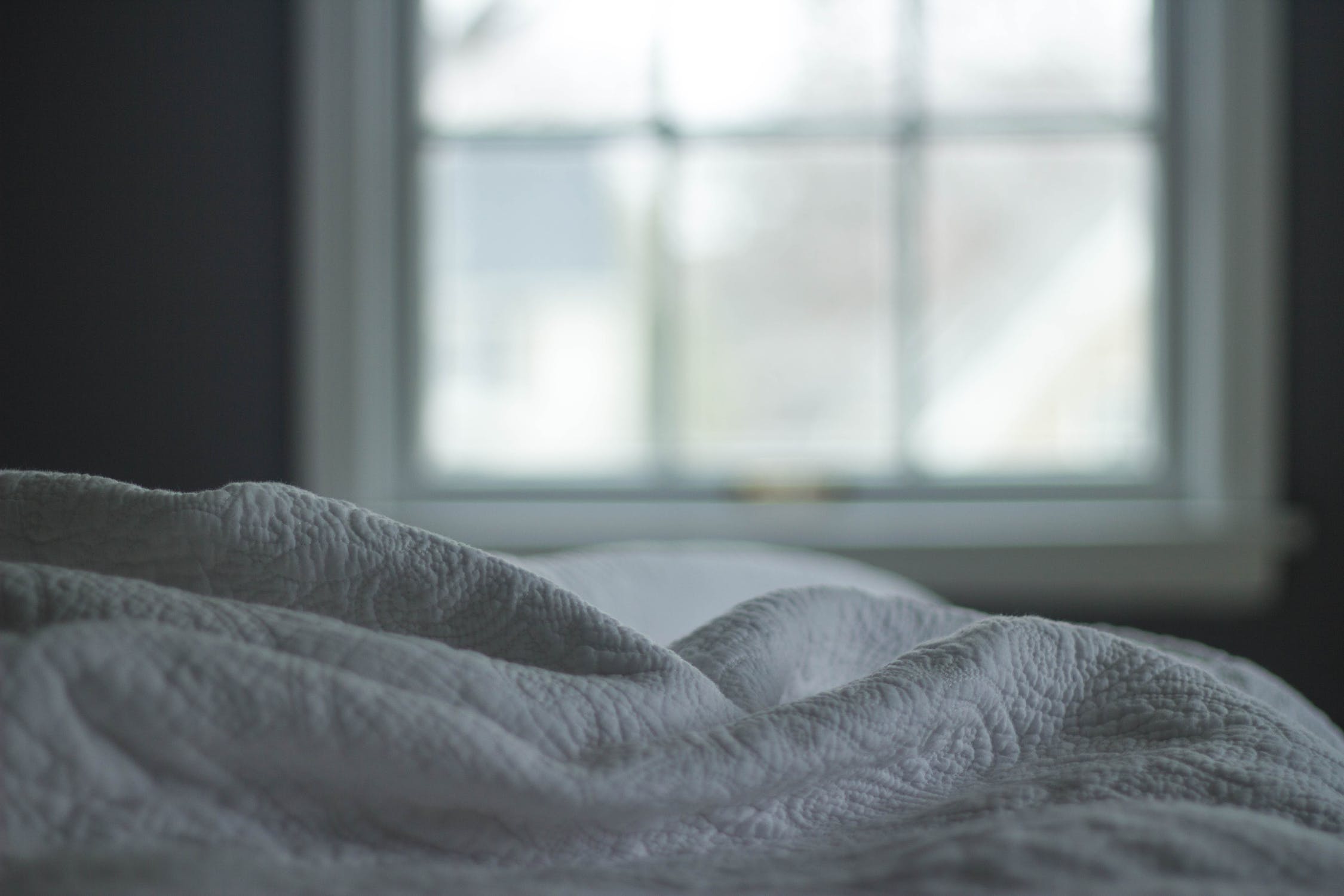 Independent Living for the Elderly 
Growing old does not have to mean losing your independence, freedom and volition. In fact, old age can be one of the most rewarding and fulfilling aspects of life. You work less (or not at all), which means you have more time for family, friends, travel, hobbies  and the little things in life that make it special. Independence is an important part of ageing in place, and research has indicated that a sense of autonomy is often a crucial factor in combating loneliness, strengthening mental and physical health and finding joy in later life. A common obstacle for independent living amongst the elderly is concern for safety, security and health and wellbeing, however ageing in place takes these needs into account, usually by instituting highly-individualised programs and living situations that benefit the person and their requirements.
Who is Ageing in Place For? 
Ageing is a subjective and individualistic experience. People experience age-related problems such as physical or cognitive decline, loss of mobility and chronic illness at different rates, which means there is no distinct age at which ageing in place should begin. Older households are defined as households where the oldest member is at least 65 years of age, and there is currently a rapid increase in housing mobility from the age of 60, which means that planning to age in place should begin anywhere from your mid-50s to your early 60s. This planning should be focused on potential needs which may develop, such as with personal care, household chores, meals, health care and money management.
Why is Ageing in Place Important?
Australia's older generation is projected to double by 2060, which makes the focus on ageing populations and their living conditions a matter of utmost importance. When it comes to the importance of ageing in place and how it can help older Australians and older people more generally, there are many reasons why it should play a significant part within retirement villages and care homes. Elderly people are beginning to challenge the stereotypes and stigma of ageing, and are focused on their independence, privacy and growing old gracefully. Old age no longer means being infantilised, babied or treated as useless, instead, old age should be celebrated, and good quality of life should be promoted for as long as possible.
Ultimately, ageing in place provides the elderly with a sense of connection, familiarity and security in their lives, in relation to both their homes and the people that surround them. This, in addition to autonomy and independence, provides a sense of identity and promotes the building of caring relationships. With an ageing population that is continuing to grow in size, the concept of ageing in place is becoming a part of more health services and elderly communities than ever before.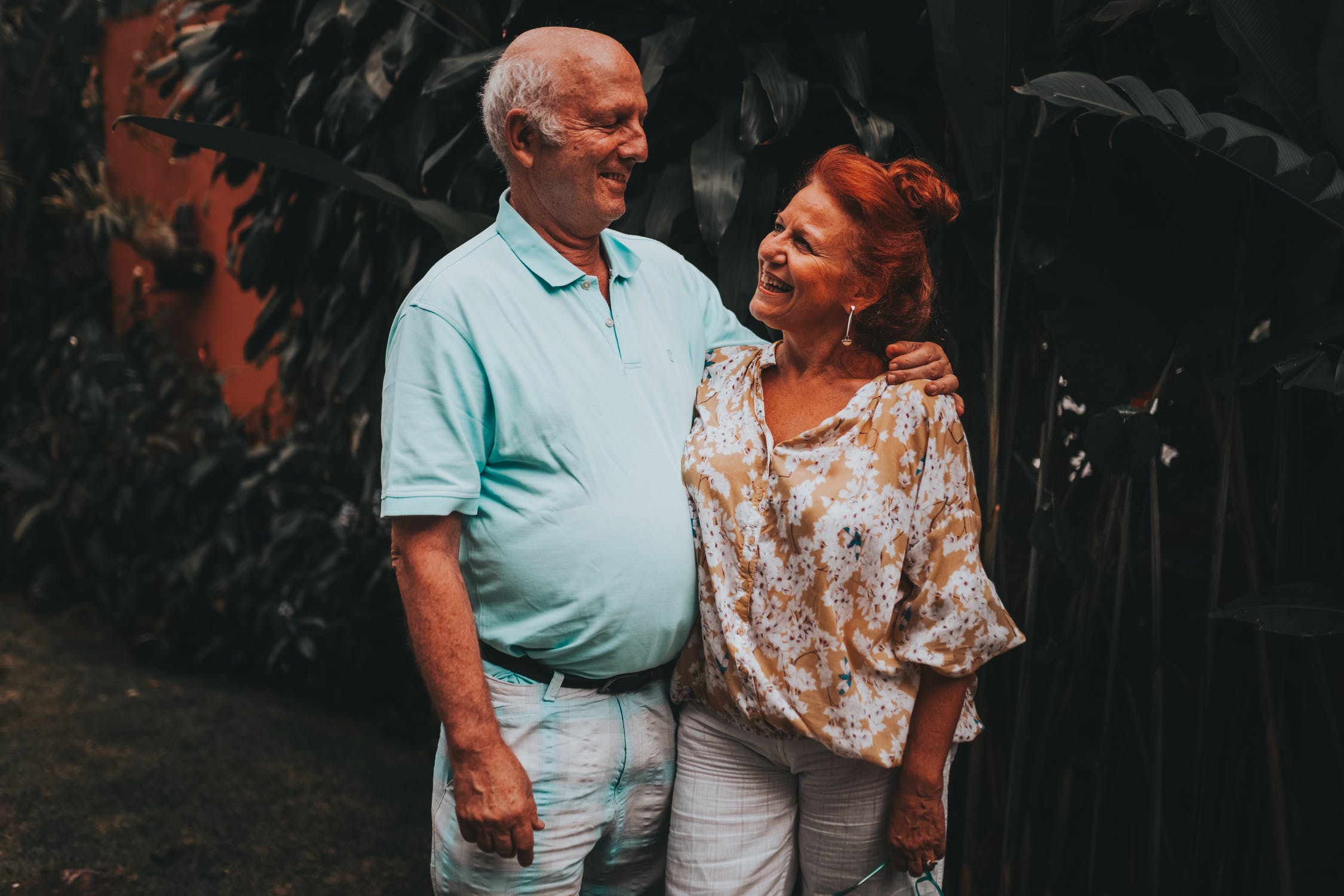 Ageing in place has many benefits, including social connection and togetherness, self-efficacy, purpose and other mental, emotional and physical benefits.
Social Connection and Attachment
Ageing in place is fantastic for ensuring people stay social, engaged and mentally, emotionally and intellectually stimulated. It is common for eklderly people to withdraw in settings where they are not comfortable, or where they do not want to be. When elderly people are familiar, comfortable and happy with their surroundings, they engage more which in turn helps their motor skills, mental faculties and social capabilities. It is the old adage of "use it or lose it".
Sense of Security, Familiarity and Safety
Similarly to social connection is the sense of safety and security. Being in an unfamiliar or uninviting environment can heighten anxiety, exacerbate social withdrawal and bad moods, which in turn can present problems i.e. they stop exercising, stop playing games, stop talking, and/or start staying in their rooms. 
Building and Maintaining Identities
Being comfortable in your own home is vital to wellbeing and independence, and it is also important for maintaining one's identity. If someone takes great pride in their gardening skills and their fruit and vegetable garden, for example,  moving them to a unit without that core part of their life and identity can have detrimental effects on their sense of self. Ageing in place allows people to maintain and build upon the very activities and hobbies that make them THEM!
Ease of an End of Life Care Plan
A discussion about death can be a difficult one to have, but the fact of the matter is that death is a natural part of life, and something that does need to be planned for. A benefit of ageing in place is the ease of instituting an end of life care plan, which will consider the person's values, preferences and beliefs and ensure they are in charge of making the next decisions for them and their family.
Limitations of Ageing in Place
Ageing in place has many benefits, but it also has some limitations and challenges associated with it. These include:
Isolation
People ageing in place can become isolated, particularly if they can no longer drive, or if their friends, family or loved ones are not within their travelling circle. There is also an increased reliance on one's self or one's partner, which can become a problem if there are sudden health declines in either party. This can make it particularly difficult to handle household chores and general maintenance of the house, grocery shopping and more.
Resistance 
Another common related limitation is that occasionally elderly people can become resistant to change, and feel like they've been pushed or forced into it. Ageing in place is generally implemented to nullify these concerns, however if some people feel like their decision was made for them, against their wishes, or is not in their best interests, they may also begin to withdraw and pull away from their friends, family, and activities they previously enjoyed, which can be detrimental to their health.
Upkeep
Upkeep and maintenance of the home can become taxing, particularly with waning energy levels and elevated health concerns. For young healthy people, cleaning up the house or a trip to the grocery store seems like minimal effort, but as one gets older, these kinds of trips can take more and more effort. If health and energy wane enough, and the older person does not feel comfortable asking for help, their home environment could become unclean, dangerous and they begin to not feed or bathe themselves sufficiently. 
Cost
Ageing in place will normally involve hiring a team of specialist builders who can identify potential safety hazards within the home and adequately modify the spaces to accomodate the needs of elderly people. These include modifications to bathrooms, stairs, including handrails and ramps in living areas. The associated costs of these modifications can be hefty, and, if health declines further and the person's needs are not being met, they may have to move anyway, which will cost even more money. 
It is important to note that while these limitations are serious, they are also mostly logistical. If ageing in place is important, it can be managed and most, if not all of these limitations can be handled effectively.
Age brings with it many changes. Some of these include reduced vision and hearing, decreased muscle strength or cardiovascular endurance, reduced mental capabilities, increased risk of illness, falls and a decrease in mobility. Because of these (and other) consequences of ageing, it is important to plan ahead if your intention is to age in place.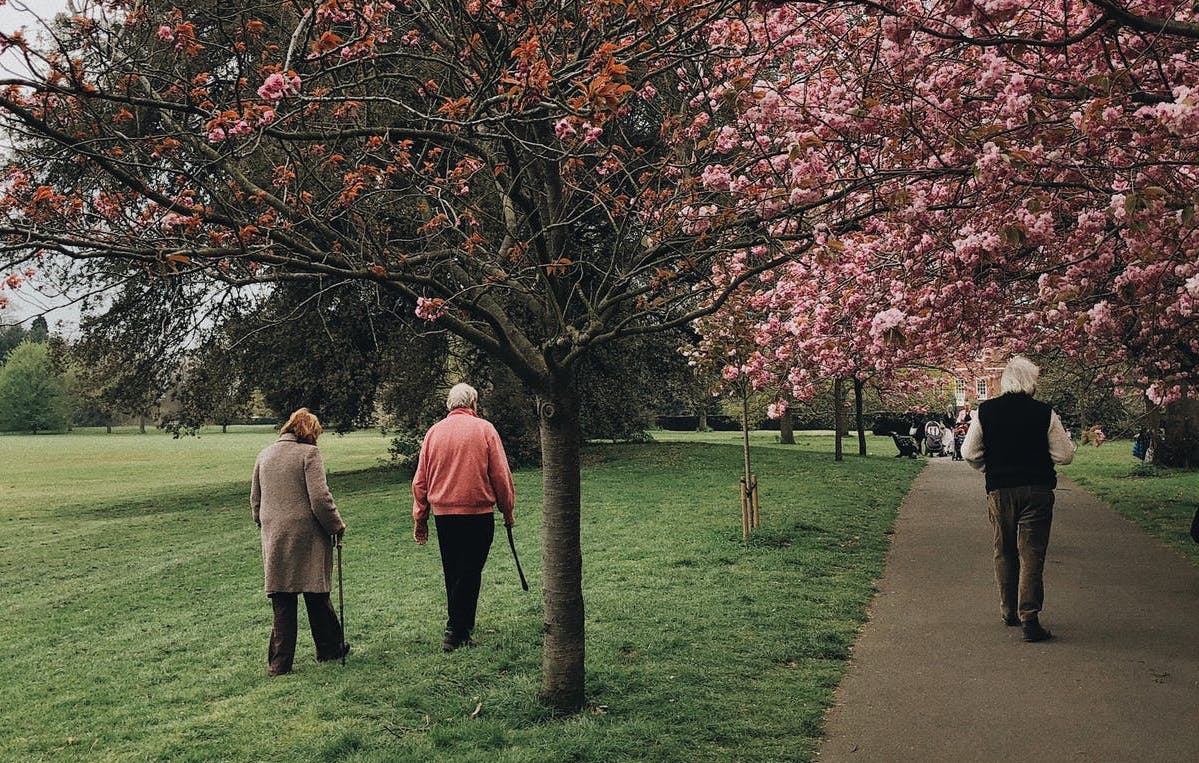 Making the concept of ageing in place work in reality and achieving these requirements will often require a number of measures to be taken, such as making home modifications, making changes to bathrooms, and making alterations to health insurance or health care. Things like handrails and ramps in living areas, nearby friends and family, as well as help with cooking and cleaning are often important parts of any age in place initiative.
There are a number of alterations that can be made to the living environments of older people for optimal quality of life which include:
Widened hallways for wheelchair access

Ramps installed where necessary

Hand rails for improved mobility

Bathroom modifications for accessibility and ease of use

Medical alert systems
More and more living environments across Australia and the world are considering many of these factors from when they were first being built, with wide hallways and flexible bathroom arrangements increasing in popularity. However, to learn more about home modifications you can visit the Home Modification Information Clearinghouse database, which has compiled all of the home modifications services throughout the nation.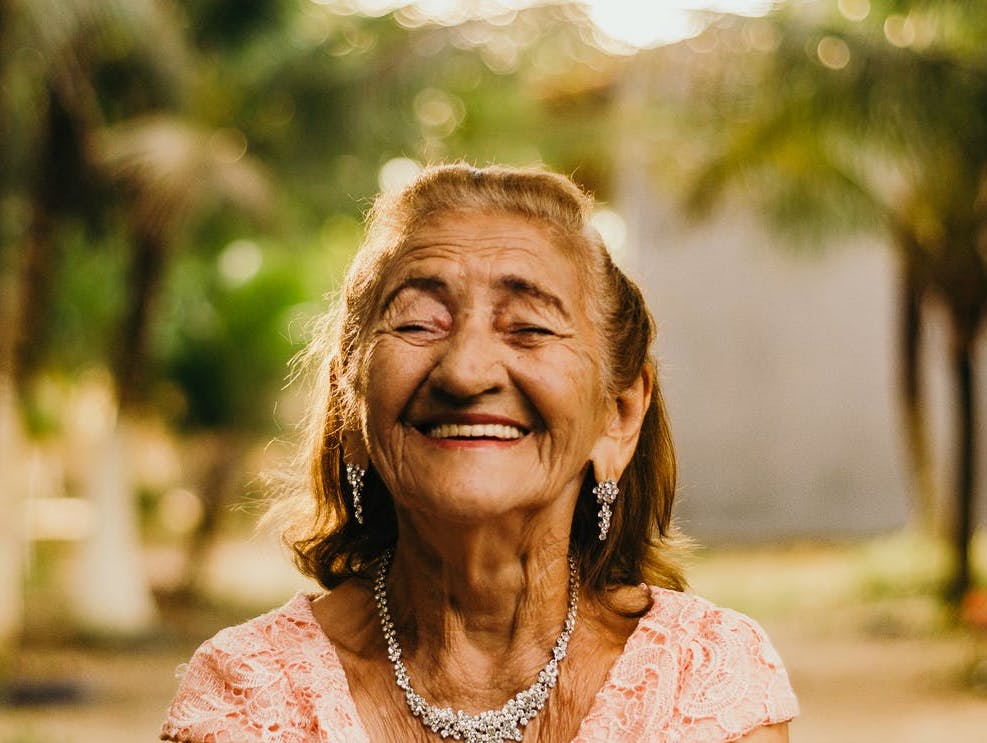 When it comes to older Australians, the Australian government enforces a number of requirements within residential care facilities so that seniors can have a better living experience. For example, the Quality of Care Principles 2014 outlines requirements that range from over-bed tables and bed rails, to the appropriate sheets and mobility aids. These Australian government requirements for older Australians extend in an altered format to housing and urban retirement environments as well and are strictly enforced and adhered to. 
Families and Ageing in Place 
Ageing in place is always most effective when there is a broad support network in place and an appropriate home environment for the older person or persons. This can include aged care services like Kew Gardens and their professional staff, but it should also include a circle of friends, family and health care professionals who can be trusted. This is an important factor which can not be ignored, as a sense of community, and whether the person in question will have regular visits and a constant support group, is a key element of how successful ageing in place will be. Family, friendships, activities and hobbies go a long way in helping maintain good physical health, a sense of belonging and combating loneliness or apathy.
Ageing in Place at Kew Gardens
Ageing in place is about autonomy, and as such, if the older person is in good physical and mental health, the decision is best made by them. In choosing between ageing in place within a nursing facility and a retirement village, the decision you make will come down to a number of factors including health, personal preference, social support and your needs.
The main consideration will be in regard to whether or not a retirement village will have the appropriate levels of care to suit your needs, both in the short term and the long term. Keeping long term considerations in mind is particularly important, and will ultimately ensure that the elderly continue to enjoy a sense of community and familiarity. In addition to levels of care, the environment itself needs to facilitate ageing in place – this means having the right facilities, accessibility features and overall layout.
In deciding which option might be better, consider the issues being faced by seniors and how they might continue to impact a person in the future. Ultimately, both options of ageing in place are often appropriate, and the decision you make will come down to the particular circumstances of the situation.
There are many resources available for elderly people in aged care, ageing in place or who require assistance in home maintenance, house modifications, and personal needs such as shopping, cooking, bathing and dressing.
Personal assistance and health management plays an important part in Ageing in Place for many older Australians as keeping them in good physical and mental shape will make their lives easier, and ensure that members do not need to move between facilities when health requirements come into play. By assisting people ageing in place with their needs, we can prolong their autonomous living situation and grant them better quality of life. One way this can be done is by accessing government-funded services, including Home Care Packages, which can be used to assist with household tasks, personal care, physiotherapy, transportation, social activities, exercises and minor home modifications. Some other exceptional sites for aged care include My Aged Care, Older Australians and the Australian Aged Care Quality Agency. To access the many other aged care resources, visit this list of resources on the Australian Government website. 
Ageing in Place at Kew Gardens
At Kew Gardens, we ensure that all residents are comfortable, feel a sense of community, and are familiar with their environment. Later life can be incredibly rich and rewarding with a little help, and fortunately there are many options, services and carers available to make that transition easy and enjoyable. To find out more about Kew Gardens, get in touch today.