Bus Outing to Donovans
The residents enjoyed a trip to Donovan's restaurant at St Kilda with a magnificent view of the beach and devouring a delicious lunch, mostly seafood.
Bus Outing to Acorn Nursery
On a beautiful Autumn morning the resident gardeners enjoyed a trip Acorn Nursery. They spent up big to refurbish all the raised garden beds at KG.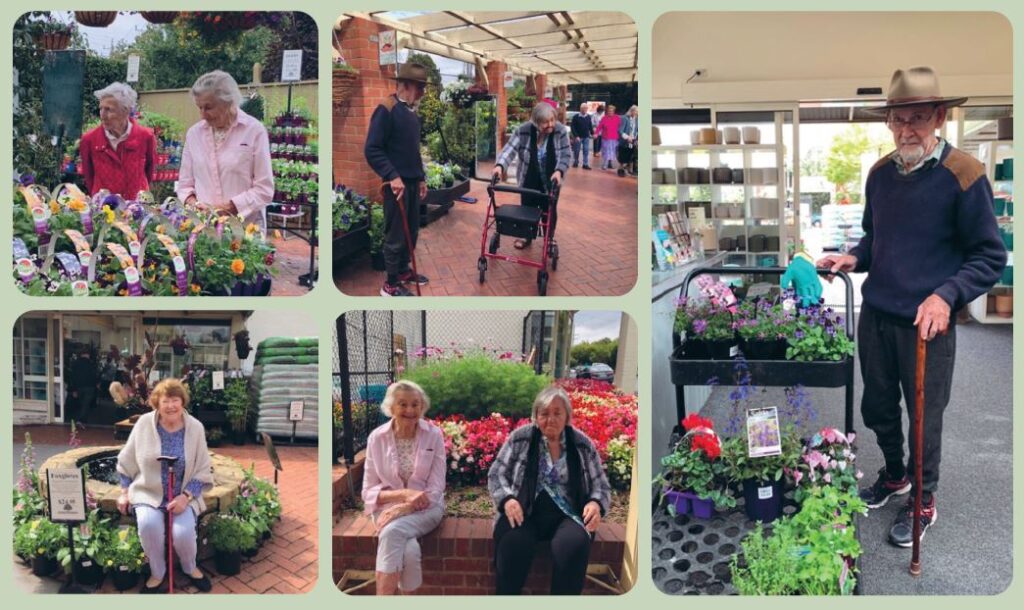 Balloon Tennis
The sporting competitiveness came back when Balloon Tennis was on the agenda. The residents enjoyed trying to 'Ace' their opponents. There was lots of laughter too!!
St Patrick's Day
Everywhere you looked all you could see was green, green, green!!! The residents enjoyed a glass of green beer or wine or soft drink and some hot nibbles while listening to some Irish music.