Palliative care is one of the most important areas within aged care, and is one of the primary focus areas within the Australian Aged Care Group Pty Ltd and Kew Gardens Aged Care. We implement internal measures and work with leading palliative care providers within Melbourne VIC to ensure that the quality of our palliative care service is maximised.
This focus is evident in every aspect of our Melbourne care and support services – we involve community palliative care services such as Eastern Palliative Care as required, and we approach palliative care as a specialist aspect of health care practice.
What is Palliative Care?
Palliative care is a specialised part of medical care, involving measures to provide residents with relief from pain and symptoms of serious illness. The aim of palliative care is to maximise and improve quality of life for both residents and their relatives, and applies regardless of diagnosis or stage of disease. Palliative care can be provided at home which enables ageing in place, or at an aged care facility.
Whilst palliative care is often associated with life threatening diseases and life limiting illnesses, it doesn't necessarily mean that a resident is dying – in some cases, the resident is cured or their condition improves, and they no longer need specialised care.
Palliative care focuses on the affirmation of life, viewing dying as a normal process – it doesn't focus on accelerating or slowing the process of death, but rather aims to help residents live an active, healthy and happy life, while also supporting loved ones.
When it comes to our palliative care program at Kew Gardens, our focus is on providing help and improving the experience of dying and the end of life in residential aged care, for residents and their family.
What Services Does Palliative Care Include?
Within a palliative care service that aims to provide the best possible quality of living that residents experience, there are a number of parts and measures taken that focus around the following areas:
Physical pain relief and management

Other symptom relief and management

Measures to promote a more active lifestyle

Carer meetings with resident and relatives

Allocation of support resources and services

Information and support on decisions going forward, regarding treatment and medication
Palliative care service can be provided to a family member or people more generally in a range of environments. Receiving this care in a residential care facility such as Kew Gardens is one of the most comfortable approaches to palliative care available.
Other areas in which palliative care can be received will depend on the situation, however they are usually within a hospital.
At Kew Gardens, our carers and palliative care specialists work together to ensure that optimal care and support services are provided to residents and their loved ones.
The Principles of Palliative Care
There are eight principles that reflect the views of organisations including Palliative Care Australia, Alzheimer's Australia and Aged Care Guild.
The physical and mental needs of a resident at end-of-life are assessed and recognised
The end-of-life process should be recognised as a normal practice of any residential aged care facility and it should be acknowledged that aged care is a home for many people that are at the end-of-life. The needs of residents are assessed, documented and regularly reviewed. Any changes in the residents health status are recognised and any changing needs are documented and met. The mental health of residents are assessed, documented and met, and anxiety or depression treatment provided if necessary.
Residents, families and carers are involved in the process of end-of-life planning and decision making
Residents, relatives and carers are involved in all planning and decision making, including staying updated on the stages of the serious illness and treatment options available. Treatment decisions are supported if there is a change in circumstance. Advance care plans are regularly reviewed and residents, relatives and carers understand their right to refuse or request life-prolonging care. Residents also understand that unless required by law, doctors are not required to continue treatment if it will not offer reasonable hope to improve the resident's quality of life.
Residents receive equitable and timely access to appropriate end-of-life care
Residents can access appropriate care and support, regardless of their income, location, background, prognosis or diagnosis. Residents are to receive appropriate and timely pain and symptom management. Residents and staff have access to appropriate tools to support symptom management and end-of-life care.
End-of-life care is holistic and delivered by trained and skilled staff
All staff involved are trained and supported to recognise when end-of-life care is needed. All aged care facilities have access to specialised care support when necessary. The palliative care team involved in end-of-life care are recognised and supported, including care specialists, pharmacists, nurses, care and support staff, general practitioners and volunteers.
The end-of-life needs of a resident with dementia or cognitive impairment have been understood and met
Dementia is recognised as a serious illness. Staff will encourage and support end-of-life planning and decision making with the resident, relatives and carers. Aged care services will provide appropriate care to residents with cognitive impairment or dementia, to ensure all services are identified, documented and accessed.
Residents, families and carers are treated with respect and dignity
Residents are treated with respect throughout the care process and after death. Relatives, carers and friends are supported to spend time with their loved one, including after death. Intimate care needs are regularly attended to with respect to the resident, their loved ones and their carers. The resident's belongings are cared for and returned to the family after death.
Residents have their cultural, spiritual and psychosocial needs respected and fulfilled
Aged care services respect diversity and provide care that meets the needs of all residents regardless of background or gender. Any cultural needs are discussed with the resident and their relatives, to ensure they are supported in having their needs met. Residents are encouraged to fulfil any last wishes or goals.
Families, carers, staff and residents are supported in bereavement
Relatives and carers are supported to care for or stay with a loved one after death. The spiritual and cultural needs after death are understood and respected, and loved ones and carers are supported in death and grief practices and rituals. Support is extended to relatives and carers during their grieving, or referred to the appropriate support services. Staff and residents of aged care facilities are supported in loss and grief.
The Stages of Palliative Care
There are five stages of palliative care:
Stable Phase

Unstable Phase

Deteriorating Phase

Terminal Care Phase

Bereaved Phase
Stable Phase
All residents that are not classified as unstable, deteriorating or terminal. The resident's symptoms are managed appropriately and further interventions to maintain the symptoms and quality of life have been planned. The family and carers situation is stable, with no new issues. A care plan details all the needs to be met.
Unstable Phase
There is rapid development in the residents problems, which may require management change or emergency treatment. Family and carers experience a change in situation requiring intervention from care staff.
Deteriorating Phase
The resident's symptoms are worsening, requiring the application of specific care plans and regular review, but not emergency treatment. Family and carers experience distress, and social and practical difficulties as a result of this. A planned support program and counselling is provided where necessary.
Terminal Care Phase
Death is likely to occur in a matter of days and no intervention is required or planned. The features of a resident in this phase may include:
Weakness

Bed bound

Long periods of drowsiness

Disoriented and limited attention span

Disinterest in eating and drinking

Difficulty in swallowing medication
This requires daily intervention to provide practical and emotional support. The resident's loved ones and carers recognise that death is near and care is focused on emotional and spiritual issues.
Bereaved Phase
The death of a resident has happened and loved ones and carers are grieving. A bereavement support program is available if needed.
Who is Palliative Care For?
Palliative care is available to people of any age who have a terminal illness that cannot be cured. This includes cancer diagnosis, motor neurone disease, kidney disease, heart and lung disease and Alzheimer's disease. It can be beneficial from illness identification, and can be given alongside active treatment from other doctors.
As care is based on individual needs, the services offered may differ, but may include:
Support for cultural obligations

Counselling and grief support

Family assistance to discuss sensitive issues

Referrals to

respite care

services

Planning for future treatment decisions and care goals
For more information, feel free to get in touch with our people at Kew Gardens.
The Importance of Community Palliative Care
When it comes to aged care and life threatening illness, the community palliative care team play a crucial part in maximising the quality of life of residents.
The right approach improves the standard of life that residents experience, and often involves a number of different social care and health professionals, alongside loved ones and volunteers. This community based approach is one of the most effective ways to allow carers to provide ongoing care to minimise the impact of life threatening illness and offer as much support as possible.
Additionally, palliative care as a whole is crucial in helping people deal with a range of problems – whether these problems are physical, psychosocial, or associated with life more generally.
The Role of Palliative Care in Nursing Homes and Aged Care
Depending on your needs, your doctor may suggest moving into a nursing home or aged care facility. Nursing homes and aged care facilities can help you receive the longer-term care you require and manage your end-of-life needs. Residential aged care services often have a dedicated health care team of doctors and palliative care specialist staff.
The Cost of Palliative Care in Australia
When it comes to health care, palliative care services at Kew Gardens are included within our overall services. More generally, palliative care in Melbourne, VIC and Australia more widely is free because it is funded on a government basis, and is often supported by fundraising, donations, and volunteer efforts.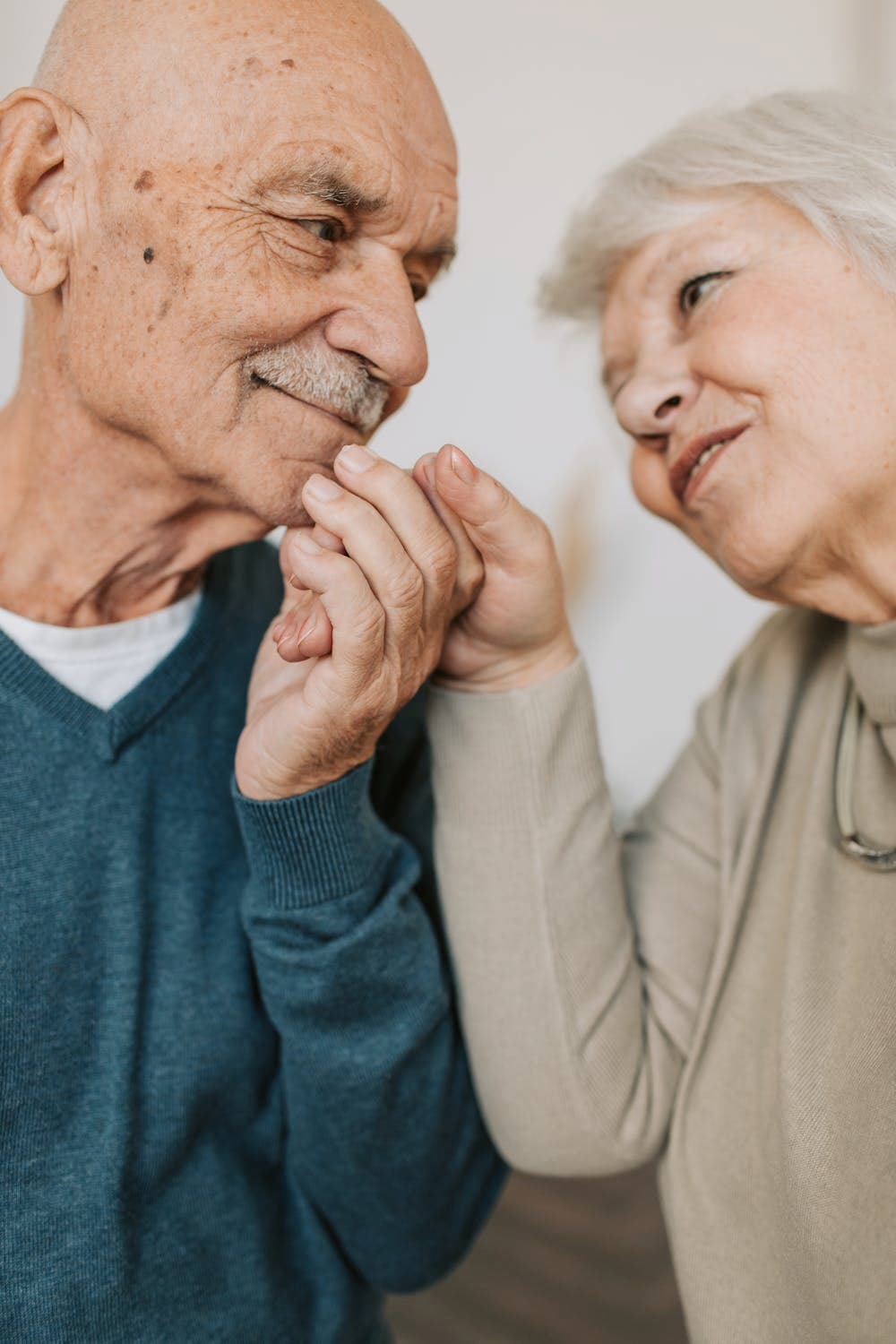 Our Specialist Palliative Care Services at Kew Gardens
 In regard to the specialist palliative care services we provide, our focus is on ensuring that the quality of life is maximised for all residents, and end of life experiences are as good as possible.
Our community palliative care approach includes physical, psychosocial and spiritual measures that ensure residents are comfortable in all aspects, regardless of the type of life limiting illness.
When considering whether you should receive palliative care, Victoria and East Melbourne more specifically are near some of the best palliative care service providers in the world. At Kew Gardens, we utilise surrounding allied health support services to allow our carers to provide as much relief from pain and other problems as possible.
For more information and help on community palliative care services and other services that are available at Kew Gardens, visit our contact page to get in touch and find out how we can meet your requirements
Palliative Care: Frequently Asked Questions
What is the difference between palliative care and end of life care?
Palliative does include end-of-life care, but provides much more. It involves treating an individual with a terminal illness where there is no cure, including managing symptoms that have developed rapidly. The purpose is to assure the resident and their loved ones are involved in providing the resident with the best possible quality of life. This involves symptom management, fulfilling social, spiritual and psychological needs, and caring across the continuum of the resident's illness.
End-of-life care is a fraction of palliative care that is directed to individuals who are nearing end-of-life. End-of-life care is for individuals in their final year of life, which is typically the last few weeks to six months of their life. It is focused on maintaining quality of life, and allowing the resident to die with dignity.
What is the difference between hospice and palliative care?
Hospice and palliative care are similar approaches to end-of-life care.
Hospice care is for individuals with less than six months to live. If there is a change in diagnosis and life expectancy, then hospice care is usually stopped. Hospice care is also administered in an individual's home, whereas palliative care can be provided in an aged care facility.
With hospice care, there is no curative treatment for the resident's illness. With palliative care, residents may pursue therapies or treatments that might prolong their life.
Hospice care is usually provided by family or friends, with a hospice nurse that visits the resident regularly. With palliative care, doctors and nurses are available all hours of the day to support the resident.
Can you recover and move out of palliative care?
Some people receive palliative care for years, but some individuals are cured and no longer require it. Others may move in and out as necessary.
If the resident decides to stop pursuing a cure and your doctor believes you are within the last few months of life, then you can move to hospice care.
Who is in a palliative care team?
Members may include doctors, nurses, volunteers, carers and other health professionals.
Depending on your illness, you may require other doctors including general practitioners, psychiatrists or physicians. Other health professionals are practitioners who help treat symptoms, manage daily tasks and offer emotional support. This can include a counsellor, occupational therapist, dietician, pharmacist or social worker. Volunteers are community members or family members that provide their service to help with practical tasks around the home and provide support.
How can I look into receiving palliative care?
To access palliative care, it requires a referral from your doctor, a medical specialist or other health providers.
After you have received a referral, you should consider your end-of-life options and start your care plan. Sorting this out earlier will alleviate stress on you and your loved ones. It will also allow you to better understand and manage any symptoms, and consider your emotional, practical and spiritual needs.