Policies and procedures are a set of guidelines that help organisations meet legislative quality and compliance standards. These documents should be constantly updated and assessed as a valuable tool to support management, the organisation and clients in everyday operations.
Policy and procedure legislation in aged care is vitally important in setting a general plan of action to standardise everyday activities for residents. These guidelines influence and determine decisions regarding a resident or resident's privacy, safety, quality of care and the expectation of staff to carry out their duties while complying with laws and regulations
Under the Aged Care Act 1997, aged care providers in Australia are required to comply with the Aged Care Quality Standards (Quality Standards) legislation and will be assessed on their policies and procedures compliance against the quality standards. Leading Age Services Australia (LASA) is one organisation that offers assistance to aged care services in attempting to meet the aged care quality standards. In this way, aged care services have a responsibility to provide quality care, respect the rights of a resident and the ensure the residents safety while in their care.
What are Policies and Procedures in Aged Care?
Policies and procedures in aged care are used to communicate and implement values, responsibilities and standards of a care team. These policies and values usually lay out the expectations of both staff and clients in the service that an aged care service provides. Linking values and policies puts the resident at the forefront of care, so that aged care groups can uphold care, amenity and facilities requirements for residents.
Some important values include:
Accountability for the quality, efficiency and value of our services.
A continuous pursuit of the highest standards of care and services and providing continuous on-going education and training to staff.
Ensuring each resident receives safe and effective personal and clinical care.
A gallant effort is made in handling the responsibilities which are entrusted.
How Policies and Procedures Work Together in Aged Care
In aged care, policies and procedures work together to ensure the proper and efficient care of residents. They are implemented to adhere to legislation and best industry practice while complying with quality standards, and legal and ethical responsibilities.
These policies and procedures should be purposeful and deliberate in the communication between the staff and client while providing ways to measure the success of goals for residents or clients. They can include:
Customer Service Policies – expectations of staff to provide quality service to clients
Employee Benefits – expectations of what the organisation can provide staff
Employee Expectations and Practices – expectations required of staff in a code of conduct or confidentiality agreement
Organisational Policies – support from organisation in management of critical events
A good policy is consistently updated and challenged with both staff and client being involved in the process. A policy should have:
Clearly written rules in simple language (possibly in multiple languages if residents or staff are from differing cultures)
Be easily accessible for clients and staff
A consistent, logical framework to promote efficiency and safety
While a policy explains the "why" behind specific actions and decision making, procedures explain the "how" in instructions for specific routines and tasks. Procedures in aged care should clarify the steps that should be taken to assist residents in everyday tasks and management of this care.
Procedures may include:
Assessing and resolving complaints
Managing healthcare records and documentation
Managing resident aggression.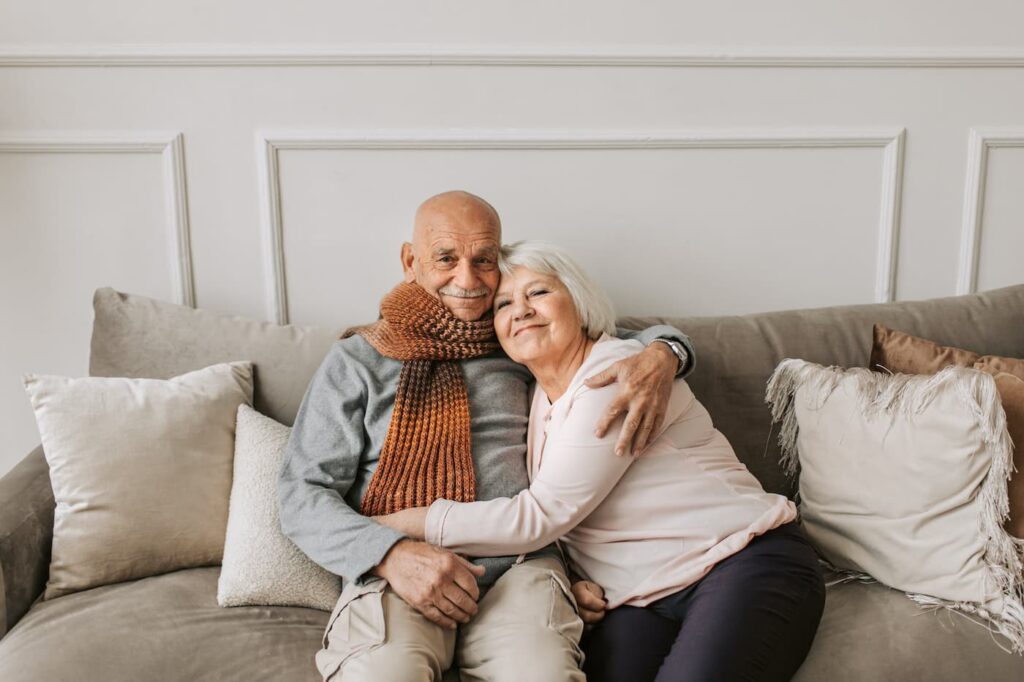 Understanding Aged Care Legislation
There are over one million older Australians that receive aged care services currently and this will triple in the next thirty years. The range and quality of these services can differ between residencies which is why legislation for the aged care industry is so important.
The Aged Care Quality and Safety Commission
The Aged Care Quality and Safety Commission aims to "protect and enhance the safety, health, well-being and quality of life of people receiving aged care". The Commission is the primary point of contact for both clients and providers in regards to quality and safety along with being the national regulator of aged care services.
The commission independently accredits, assesses and monitors the aged care sector and determines the compliance of policies and procedures. To do this, the commission has the responsibility of consistently reporting and approving aged care providers to ensure high quality care is provided across the country.
Aged Care Quality and Safety Commission Act 2018
The Aged Care Quality and Safety Commission Act (2018) is a framework that aims to regulate aged care quality standards across Australia. The objectives of this framework aim to:
Protect and enhance the safety, health, well‑being and quality of life of aged care consumers
Promote confidence and trust in the provision of aged care services and Commonwealth‑funded aged care services
Promote engagement about the quality of care and services with aged care consumers
Aged Care Quality and Safety Commission Rules 2018
The Aged Care Quality and Safety Commission Rules 2018 were created after the Aged Care Quality and Safety Commission (the Commission) was established as the new independent statutory body of aged care quality assurance. The Commission has replaced the existing bodies of the Aged Care Complaints Commissioner and Australian Aged Care Quality Agency.
The aim of the current rules is ensure the quality standards of aged care by:
Enhancing the health, well-being, safety and quality of life of aged care consumers through accreditation
Promoting quality aged care and services across Australia
Engaging consumers and their families in the daily functions of aged care
Regulating complaints, education and daily functions
Having the ability for customers to seek and consider clinical advice.
Ensuring the integrity confidentiality agreements
The Aged Care Act 1997
The Aged Care Act 1997 is the primary legislation that details Australian Government-funded aged care. The act provides rules and regulations for:
funding
regulation
approval of providers
subsidies and fees
standards
quality of care
rights of people receiving care
non-compliance.
diversity and discrimination
The different types of aged care are residential care, home care and flexible care which all fall under the Aged Care Act 1997 legislation. Programs which are not administered by the act the CHSP and the NATSIFACP. These bodies are governed independently by their respective program manuals.
Other Aged Care Policies and Legislation
Other aged care policies and legislation include:
Accountability Principles 2014
Records Principles 2014
Sanctions Principles 2014
User Rights Principles 2014
Information Principles 2014
Quality of Care Principles 2014
What are some examples of policies, procedures and standards in aged care?
Aged Care Quality Standards
Aged care organisations are required to comply with Aged Care Quality Standards that reflect the level of community care expected from organisations. The following standards apply to all aged care services including home care, flexible care, residential care and aged care services that fall under the Commonwealth.
Standard 1: Consumer dignity and choice
Standard 2: Ongoing assessment and planning with consumers
Standard 3: Personal care and clinical care
Standard 4: Services and supports for daily living
Standard 5: Organisation's service environment
Standard 6: Feedback and complaints
Standard 7: Human resources
Standard 8: Organisational governance
Click here to learn more about aged care standards as outlined by The Aged Care Quality and Safety Commission.
Privacy Policy
A privacy policy in aged care is a statement or legal document that explains, in simple language, how an aged care service uses, gathers, discloses and manages a residents private data or information.
Kew Gardens has a longstanding commitment to safeguarding your right to your privacy, security and confidentiality of personal information. Some aspects of our privacy statement have been included below, applying to all entities that are a part of the Australian Aged Care Group (AACG).
Collection of Information: We collect a range of personal information that is dependent on the services we provide to our clients. Personal information is comprised of information that, directly or indirectly, identifies an individual including a person's name, address, date of birth or medicare number. This information also includes health and sensitive information such as a person's disability or the details of a person's race or religion. All information collected will be done by fair and lawful means.
Use and Disclosure of Information: We collect all personal information that is necessary to meet legislative and regulatory requirements under the Aged Care Act (1997). The AACG will only disclose personal information to those parties that have been consented to by the resident or for the purpose of a health check where the information is needed to treat a resident. Kew Gardens has a legal obligation to disclose personal information disclosure is permitted by law.
Quality, Storage and Security of Personal Information: Kew Gardens ensures the information of residents is up-to-date and accurate. There are procedures in place to ensure that personal information is safeguarded from unauthorised access, use, modification or disclosure.
Access and Correction: To ensure the integrity and protection of personal information, such information will only be disclosed once internal procedures have been satisfied such as providing a personal information request form. Except for certain special circumstances, residents will always have the right to request, access and correct information that is inaccurate, misleading or incomplete.
View a more comprehensive Kew Gardens privacy policy statement here.
Resident safety policy
Resident safety policies aim to emphasise the prevention of errors, learning from errors that do occur and involves the safety of carers and residents. Reducing the risk of adverse events is what every aged care provider should consider in attempts to prevent harm.
Within the broader health care industry, exploration of resident safety practices have focused on strategies to avoid resident safety errors and improve health care processes. Simulators, bar coding, computerised physician order entry, and crew resource management are just a few of these strategies.
Workplace, health and safety policy
The health and safety of aged care employees should be the responsibility of company management so that they are able to properly assist residents in their care. To fulfil this responsibility effectively, employees must feel safe in a reasonably practicable and maintained working environment that is without risks to health.
Risks that should be addressed in an aged care provider's safety policy are not limited to:
Effectively managing potential hazards
Remote or at home caring
Residents challenging or aggressive behaviour
Controlling infection and spread of illnesses
Accessibility and availability of Personal Protective clothing and Equipment (PPE)
Personal Hygiene and Hand Washing
Prevention of falls and slips
Vehicle and driver safety (if residents are needing to be transported to locations)
Appropriate lifting, supporting and moving residents and equipments
Work related stress for employees
Waste management and segregation
Regular maintenance and assessments made towards WHS systems
Complaints policy and procedures
Policies and procedures should be put in place to protect the wellbeing of clients and standardise day-to-day actions. For example, having open complaints policy and procedures assists in the consistent maintenance and improvement of practices within aged care services. Generally, policies should involve:
Safeguarding vulnerable individuals
Confidentiality and integrity of information
Health, safety and risk assessment (First Aid Policies, Infection Control, Lone Worker Policies)
Suggestions for improvement policies and procedures including complaints and compliments
Making a complaint should be as easy as possible and treated with an immediate response and analysis. Investigation about any aspect of the service currently provided to staff should be met as constructive and can assist in the improvement of future processes.
Why is it important to understand policies and procedures in aged care?
Policies and procedures are far more than just a general set of guidelines to follow. They are an incredibly important part of setting expectations for the proper ways of caring for residents.
Understanding the policies and procedures of an aged care facility is essential to provide clarity when dealing with issues and activities that are critical to health and safety, legal liabilities and regulatory requirements. Having these guides for daily activities promotes consistency, reduces mistakes and keeps both staff and residents safe. Policies should set the foundation for the delivery of high quality aged care to residents while being able to improve upon practices to personalise experiences in a residents later stages of life.